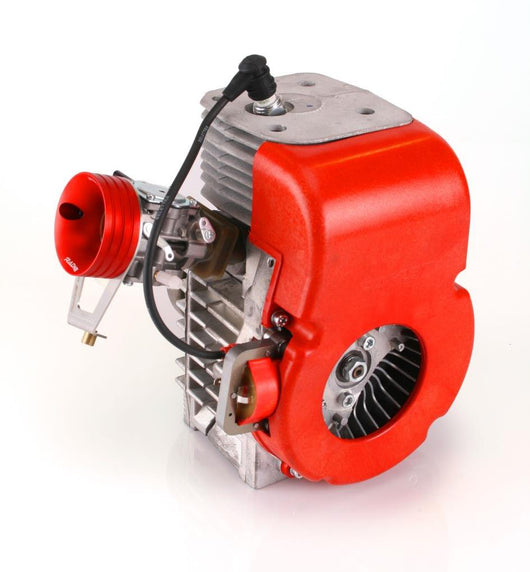 Raket 120 Race Engine
Regular price $2,375.00 Sale Incl GST
The Raket 120 has become the most popular choice for Para motors and hang gliders. The Raket 120 combines its high power with extreme low weight. 
Raket 120
This model is with optional pull start or no pull start (use external starter such as a Coleman unit)
Power
The engine delivers 10,5 kw at 9 000 rpm and the weight of only 6,9 kg complete!!. 
The engine can fit most application.
Exhaust
The engine comes complete with a Raket exhaust.

The engine is delivered complete with:
Walbro Carb + mounting parts
Throttle cable + return spring
Spark plug and wrench
New model Vevey exhaust pipe & header
User manual
Please check availability prior to ordering.